Tullio Visioli
CURRICULUM VITAE
Tullio Visioli, compositore, direttore di coro, flautista dolce e cantante, è nato a Cremona. È docente di Musicologia e didattica della musica a Roma, presso l'Università Lumsa, di Pedagogia della vocalità infantile a Ravenna, presso i Master di Alta Formazione in Vocologia Artistica e in Vocologia Clinica e, a Roma, per il Master in Pedagogia dell'espressione di Roma 3. Dirige il Coro dei bambini e insegna flauto dolce a Roma, presso la Scuola Popolare di Musica di Testaccio.   Ha ideato nel 2006 e dirige per l'ASL di Centocelle (Roma) il coro integrato Voc'incòro e, dal 2014 ha attivato, insieme a un'equipe di specialisti, il coro Mani Bianche Roma, ispirato alle esperienze venezuelane (Sistema Abreu) d'integrazione tra sordi e udenti. Attivo nella scrittura di nuovi repertori musicali per bambini e ragazzi, ha pubblicato composizioni destinate al coro di voci bianche, al coro giovanile e al flauto dolce, condensando la sua visione pedagogica nei libri VariAzioni, elementi per la didattica musicale (Anicia 2004) e Il Baule dei suoni (Multidea 2011). Formatore e relatore a convegni e giornate di studio sulla pedagogia musicale, la coralità, la composizione musicale e la foniatria, dal 2018 è tra i soci fondatori e promotori dell'Associazione Il jazz va a scuola. Attualmente sta scrivendo un testo di studio dedicato alla voce dei bambini e al canto corale.
Tullio Visioli was born in Cremona (Italy). He is a composer, choral conductor, flutist and singer. He is a teacher of Musicology and Music education in Rome at the Lumsa University; he teaches Pedagogy of children vocality in Ravenna at the Masters of  Education in Artistic Vocology and in Clinical Vocology and, in Rome, for the Master in Pedagogy. He conducts the Children's Choir and teaches flute in Rome, at the Popular School of Music of Testaccio. In 2006 he created the integrated choir Voc'incòro for the ASL of Centocelle (Rome) and, since 2014, with a team of specialists, he has activated the Mani Bianche Roma Choir, inspired by the Venezuelan experiences (System Abreu, integration for the deaf). Active in writing new choral repertoires for children and teenagers, he has published compositions for children and youth choir and for flute, condensing his pedagogical vision in the books: VariAzioni, elementi per la didattica musicale (Anicia 2004) and Il Baule dei suoni (Multidea 2011). Speaker at conferences and study days on musical pedagogy, choral music, musical composition and phoniatrics, since 2018 he is one of the founders and promoters of the Association Il Jazz va a scuola. He is currently writing a book dedicated to children's voices and choral singing.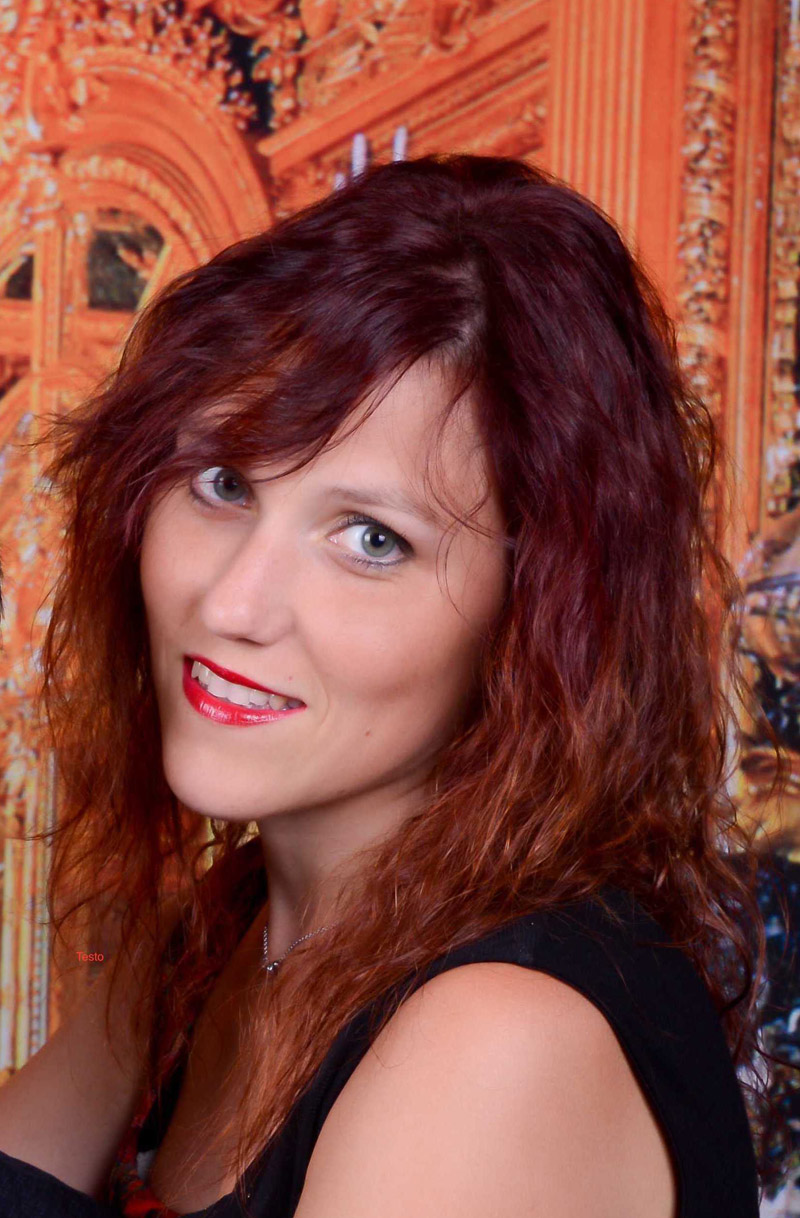 Silvia Biasini
Membro della Giuria
Silvia Biasini
CURRICULUM VITAE
Silvia Biasini, was born in Cesena in 1988. Already began to study piano and composition, she got a Master degree in Choral Conducting and Choral Composition (110 cum laude) in July 2018, at the "GB Martini" Conservatory of Music in Bologna under the guidance of Prof. Pier Paolo Scattolin and Leonardo Lollini. She has attended the Master degree in Choral Conducting 'Guido d'Arezzo' under the guidance of Lorenzo Donati, Luigi Marzola, Nicole Corti, Luigi Leo, Carlo Pavese and Peter Broadbent. She also studied in deep choral conducting with Filippo Maria Bressan and Tõnu Kaljuste. Since 2009 she is conductor of the Choir Ecce Novum and the MusiCæsena Vocal Group. She is the artistic director of the Choral Festival 'Suoni e Colori', which this year reached its seven edition, for which she directed major events such as the Mozart's Krönungsmesse and Requiem, the Bach's Magnificat (January 2019). He has conducted the Corelli Orchestra, the Accademia Malatestiana Orchestra and the Faventia Ensemble Orchestra. In addition to the intense concert activity, she carries out an important work proposing increasingly sought-after and unusual repertoires. He is a teacher at the C. and G. Andreoli School of Music Foundation in Mirandola. Since 2016 he has been a member of the Artistic Commission of AERCO and in the biennium 2017-18 he was the conductor of the Youth Choir of Emilia Romagna with which she performed concerts throughout the region during important events.
Silvia Biasini nasce a Cesena nel 1988. Già avviata allo studio del pianoforte e della composizione, consegue a luglio 2018 il diploma di Laurea di Secondo Livello in Direzione di Coro e Composizione Corale (110 lode e menzione d'onore) presso il Conservatorio "G. B. Martini" di Bologna con i M° Pier Paolo Scattolin e Leonardo Lollini. Ha frequentato la Scuola per Direttori di Coro "Guido d'Arezzo" sotto la guida dei Maestri Lorenzo Donati, Luigi Marzola, Nicole Corti, Luigi Leo, Carlo Pavese e Peter Broadbent. Approfondisce lo studio della direzione corale con il M. Filippo Maria Bressan e Tonü Kaljuste. Dal 2009 è direttore del Coro Ecce Novum e del Gruppo Vocale MusiCæsena. È direttore artistico della stagione di concerti "Suoni e Colori" che quest'anno è giunta alla settima edizione. Una stagione importante per la città con eventi di grande rilievo come il Requiem, la Krönungsmesse di W. A. Mozart, il Magnificat di J. S. Bach (gennaio 2019). Ha diretto l'Orchestra Corelli, l'Orchestra Accademia Malatestiana e l'Orchestra Faventia Ensemble. Oltre all'intensa attività concertistica svolge un'importante lavoro di approfondimento musicale proponendo repertori sempre più ricercati e inusuali. È docente presso la Fondazione Scuola di musica C. e G. Andreoli di Mirandola. Dal 2016 è membro della Commissione Artistica di AERCO e nel biennio 2017-18 è stata direttore del Coro Giovanile dell'Emilia Romagna con il quale ha eseguito concerti in tutta la regione in occasione di importanti avvenimenti.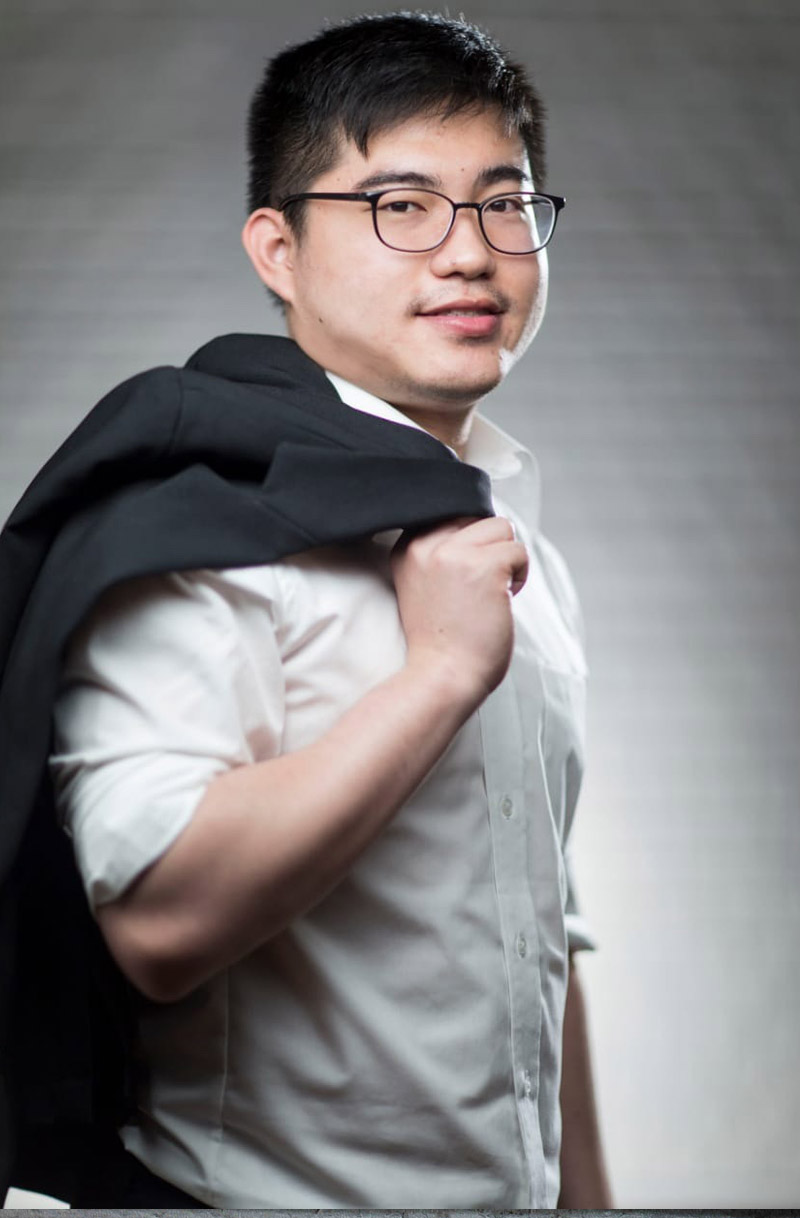 Ken Steven
Membro della Giuria
Ken Steven
CURRICULUM VITAE
Ken Steven (b.1993) is a young and gifted Indonesian choral composer and conductor. He fuses the exotic colours and elements of Indonesian traditional musical into his works with modern techniques and harmonies. He began his musical journey with Daud Kosasih (one of the Indonesian choral music figures) who inspired and nurtured him. Later, he graduated from The Asian Institute for Liturgy and Music with a Bachelor of Church Music in choral conducting and composition under the tutelage of Francisco F. Feliciano, Ralph Hoffman, and Eudenice Palaruan. While studying in the Philippines, he also studied with many influential musicians such as Arwin Tan, Christopher Borela, and Joel Aquino to name a few. Since returning back to Indonesia, his creative activity and work has made an important contribution to the development of choral music in Indonesia. His music is picking up and starting to make an impact on the international choral scene. Currently, he serves as the Director of Studies at Methodist Charles Wesley School in Medan, Indonesia. He is also the conductor of Medan Community Male Choir, which he founded in 2015 and has led the choir to win many international awards in choral festivals and competitions.
Ken Steven (nato nel 1993) è un giovane e dotato compositore e direttore indonesiano. Egli fonde i colori e gli elementi esotici della musica tradizionale indonesiana, nelle sue opere, con tecniche e armonie moderne. Ha iniziato il suo percorso musicale con Daud Kosasih, una delle figure di rilievo nel campo della musica corale indonesiana, che lo ha ispirato e guidato. Successivamente, si è laureato presso l'Istituto Asiatico di Liturgia e Musica con un Bachelor in Musica Liturgica, in direzione di coro e composizione sotto la guida di Francisco F. Feliciano, Ralph Hoffman ed Eudenice Palaruan. Mentre studiava nelle Filippine, ha anche partecipato a corsi con molti musicisti importanti come Arwin Tan, Christopher Borela e Joel Aquino, per citarne alcuni. Dal suo ritorno in Indonesia, la sua attività creativa e il suo lavoro hanno dato un contributo importante allo sviluppo della musica corale del Paese. La sua musica sta prendendo piede e sta iniziando ad avere un impatto sulla scena corale internazionale. Attualmente, lavora come direttore presso la Scuola  Metodista Charles Wesley di Medan, in Indonesia. È anche direttore del Coro Maschile Medan Community, fondato nel 2015, che ha vinto numerosi premi internazionali in festival e concorsi corali.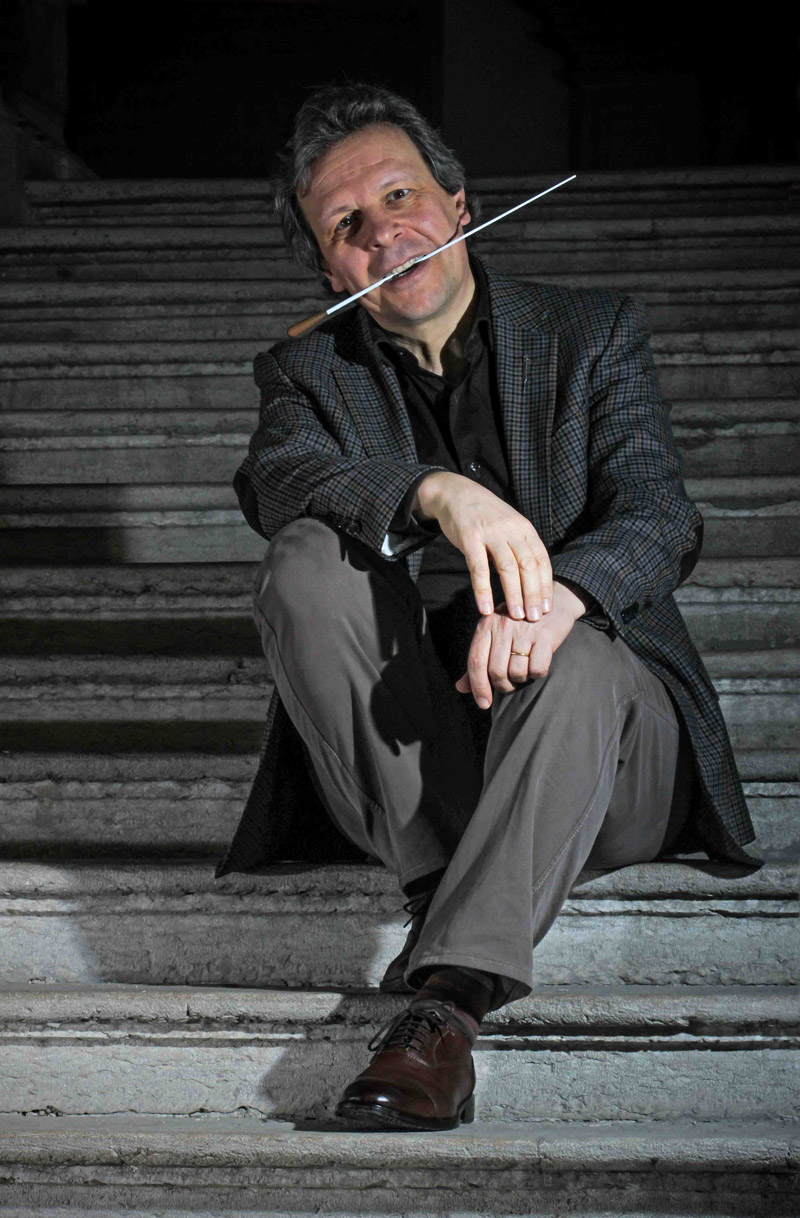 Mario Lanaro
Membro della Giuria
Mario Lanaro
CURRICULUM VITAE
Cantare in coro per ascoltare e ascoltarsi, per sviluppare il senso musicale, per viaggiare nel tempo, per una formazione umana ed artistica, per sorridere. Il mio far coro parte da questi principi: nel 1983 al Conservatorio di Rovigo, dal 1984 a Trento e dal 1993 al Dall'Abaco di Verona. Divulgare la musica non è per me soltanto un'attività accademica, ma un impegno quotidiano nella direzione di vari cori, in seminari per direttori e insegnanti, nella collaborazione con realtà amatoriali e professionali. Creo progetti innovativi, duttili, mirati a educare al suono vocale parlato e cantato e ad avvicinare l'individuo all'ascolto. Sono interessato alla coralità nella scuola e nel 1998 ho inventato "Scrivi che ti canto" (a cura della Società del Quartetto di Vicenza), un concorso di poesia per la musica, con antologie, corsi e videolezioni su web "Fare un bel coro, istruzioni per l'uso". Le mie composizioni, di ambito sacro e profano, fanno parte dei repertori di molti cori italiani e stranieri e vengono eseguite in concerti e concorsi internazionali. Sono state pubblicate da Sikorski, A Coeur Joie, Carrara. Ho messo in musica "La fabbrica di cioccolato" (da R. Dahl, in scena nel 2011 al Teatro Malibran di Venezia); nel 2017 ho composto "L'Annunciazione", cantata mariana per coro ed ensemble su poesia di P. P. Pasolini. All'esperienza quarantennale come docente ho affiancato la direzione di coro e orchestra, di ensemble vocali e strumentali. Con l'Editore Carrara di Bergamo ho pubblicato il metodo di direzione "Esperienze Corali" (2012), adottato ormai come testo di riferimento in vari conservatori e da direttori di coro.
To hear yourself and others, to develop your sense for music, to travel in time, to grow as a person and as an artist, and – why not? – to smile. Based on these principles, I developed my idea of why and how to sing in a choir, starting in 1983 at the Conservatorio di Rovigo, then Trento from 1984 and, finally, in 1993, at Dall'Abaco in Verona. For me, teaching music is not merely an academic activity, but a daily commitment: directing several choirs, holding seminars for conductors and music teachers, and collaborating with professional and non-professional organizations and institutions. I create flexible yet goal-oriented projects to educate the voice, both spoken and sung, and to introduce people to active listening. Moreover, I am very invested in choral projects for school children and, in 1998, I created "Scrivi che ti canto" with the support of the Società del Quartetto di Vicenza. This is a poetry competition where the best compositions are set to music by professional composers, then published and distributed to public schools. Together with the Società del Quartetto, I also promote seminars for school teachers and shoot video lessons ("Fare un bel coro, istruzioni per l'uso"). My compositions, sacred and secular, are a permanent part of the repertoire of many Italian and international choirs and are regularly performed at concerts and international music competitions. They have been published by Sikorski, A Coeur Joie, and Carrara. I set to music R. Dahl's Charlie and the Chocolate Factory, staged in 2011 at Teatro Malibran, Venice. In 2017, I composed 'L'Annunciazione', a Marian cantata for choirs and ensemble, based on a poem by P. P. Pasolini. Beyond my forty-year experience as a teacher at the Conservatorio, I personally conducted choirs and orchestras in vocal and/or instrumental projects. I have also published the choral conducting handbook Esperienze Corali (Bergamo: Carrara, 2012), which has become the reference text in many Italian music schools and has been adopted by several choir conductors over the years.