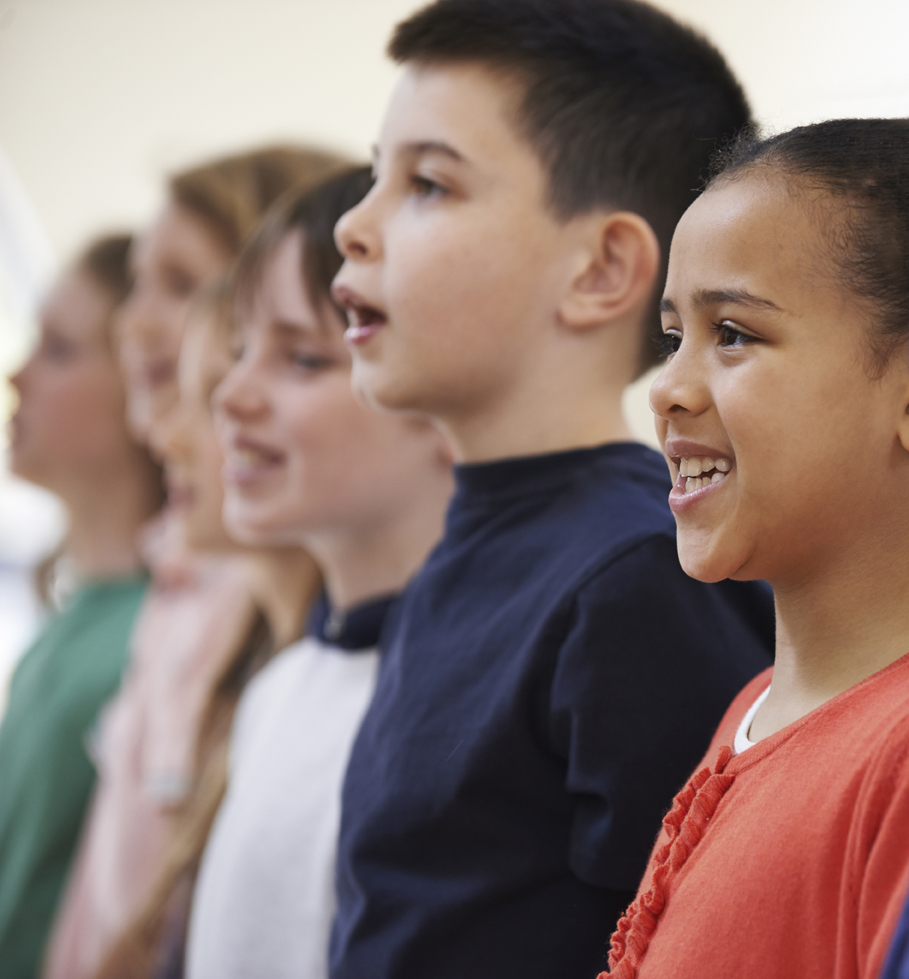 International Composition Competition for Children's Choir
CORINFESTA, International Composition Competition for Children's Choirs, is organized since 2017. The partners are: AERCO, the Emilia Romagna Region Association of Choirs and the Foundation C.G. Andreoli of the Union of Municipalities of the Northern Area of Modena. The purpose is to create new material for children's choirs to be widely spread.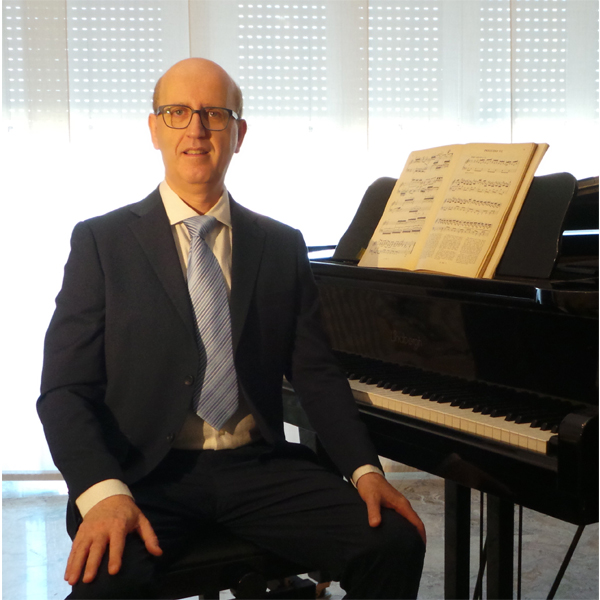 Andrea Angelini
A.E.R.CO. President
Choir Conductor, Teacher, Composer Born in Bologna, Italy,
Andrea Angelini began his piano studies as a child, at the Rimini Lettimi School. He later earned a Doctorate of Music (Piano) at Ferrara's Frescobaldi Conservatory. After earning a Master in Choral Conducting he studied music therapy with Professor Cremaschi of Milan University. His interests led him to the choral field, and he earned a Bachelor studying at the International Art Academy in Rome with Fulvio Angius. He also studied organ at Pesaro's Conservatory of Music. Finally he got his PHD in Choral Music at the Cesena Conservatoire of Music. He is the Artistic Director and Conductor of the professional group Musica Ficta Vocal Ensemble that frequently performs in important Festivals in Italy and abroad. For many years, Andrea Angelini has conducted concerts with the choir Carla Amori, in Italy and abroad. Named Director of the Rimini Community Choir, Alessandro Grandi, he led this choir in several performances, including in important venues such as St. Peter's Basilica in Rome – where he was able to personally meet Pope John Paul II – and in Milan's Cathedral. He has also conducted the Belarusian National Capella Choir, the Lithuanian Jauna Muzika Choir, the Latvian Ave Sol, the Ukrainian Ave Musica, the Russian Domestik and the Tudor Consort from New Zealand. Dr. Angelini is the Artistic Director of the Choral Festival Voci nei Chiostri held annually in Rimini each spring. He has been member of the Jury at many International Choir's Competitions in Italy, Europe and Asia. He frequently leads choral workshops in Italy and abroad (Romania, Russia, Belarus, Moldavia, Hungary, Malaysia, Indonesia, Croatia and China). He has been the artistic director and one of the tutors at the Rimini International Choral Workshop, where he taught with Peter Phillips, director of the Tallis Scholars. Mr. Angelini is also the artistic director of the Rimini International Choral Competition, of the Claudio Monteverdi Choral Competition and of the Queen of the Adriatic Sea Choral Festival and Competition and of the Liviu Borlan Choral Festival. He is the Editor of the International Choral Bulletin (ICB), the membership magazine of the IFCM (International Federation for Choral Music). He has written numerous transcriptions and arrangements for choirs and chamber ensembles. His transcription of Faure's Requiem is published by Gelber Hund Verlag of Berlin. For the American CanticaNOVA Publication, he has prepared transcriptions of important Renaissance Motets. He has published his composition with Eurarte and Ferrimontana. He is a member for Italy of the World Choir Council. Actually he is the President of AERCO, the Emilia-Romagna Regional Association of Choirs.
e-mail: thechoralconductor@gmail.com
Luca Buzzavi
Artistic Director
CURRICULUM VITAE
Graduated from the three-year course in Choir Conducting and Choral Composition (110 cum laude with honorable mention) at the L. Campiani Conservatory in Mantua, graduated in Physics (110 cum laude) at the University of Bologna, he studied Classical Guitar. Graduating from the two-year Prepolyphony course (m° Fulvio Rampi) at the G. Verdi Conservatory in Turin, he attended numerous masterclasses on Choral Conducting (in particular the Guido d'Arezzo Foundation with the masters Donati, Marzola, Marzilli, Pavese, Berrini , Graden, Corti, Busto, Rasmussen, Lah, Broadbent, Corti and in other intensive courses with Phillips, Krawczynski, Leech), Orchestra Conducting (Nicotra, De Palma) and Musical Didactics and Pedagogy (Leo, Astulez, Visioli, Piccardi, Oetterli, Paduano). He teaches classical guitar, theory and solfeggio and choral singing at the C. G. Andreoli Foundation of the municipalities of the northern area of Modena in which he prepares the choral singing class made up of the Aurora children's choir. Since 2018 he has been part of the Disability Project team. He is artistic director of the Teleion Choral Academy (Poggio Rusco – MN) where he follows the Gamma Chorus chamber choir and the Gregorian Schola Matilde di Canossa, organizes seminars and summer courses with illustrious teachers on Gregorian Chant and Polyphony. He is a member of the editorial board of the FarCoro magazine, a teacher at the course for school choir conductors promoted by AERCO and a member of the Artistic Commission of USCI Lombardia. He has achieved important results and awards in national choral competitions as director, composer and commissioner.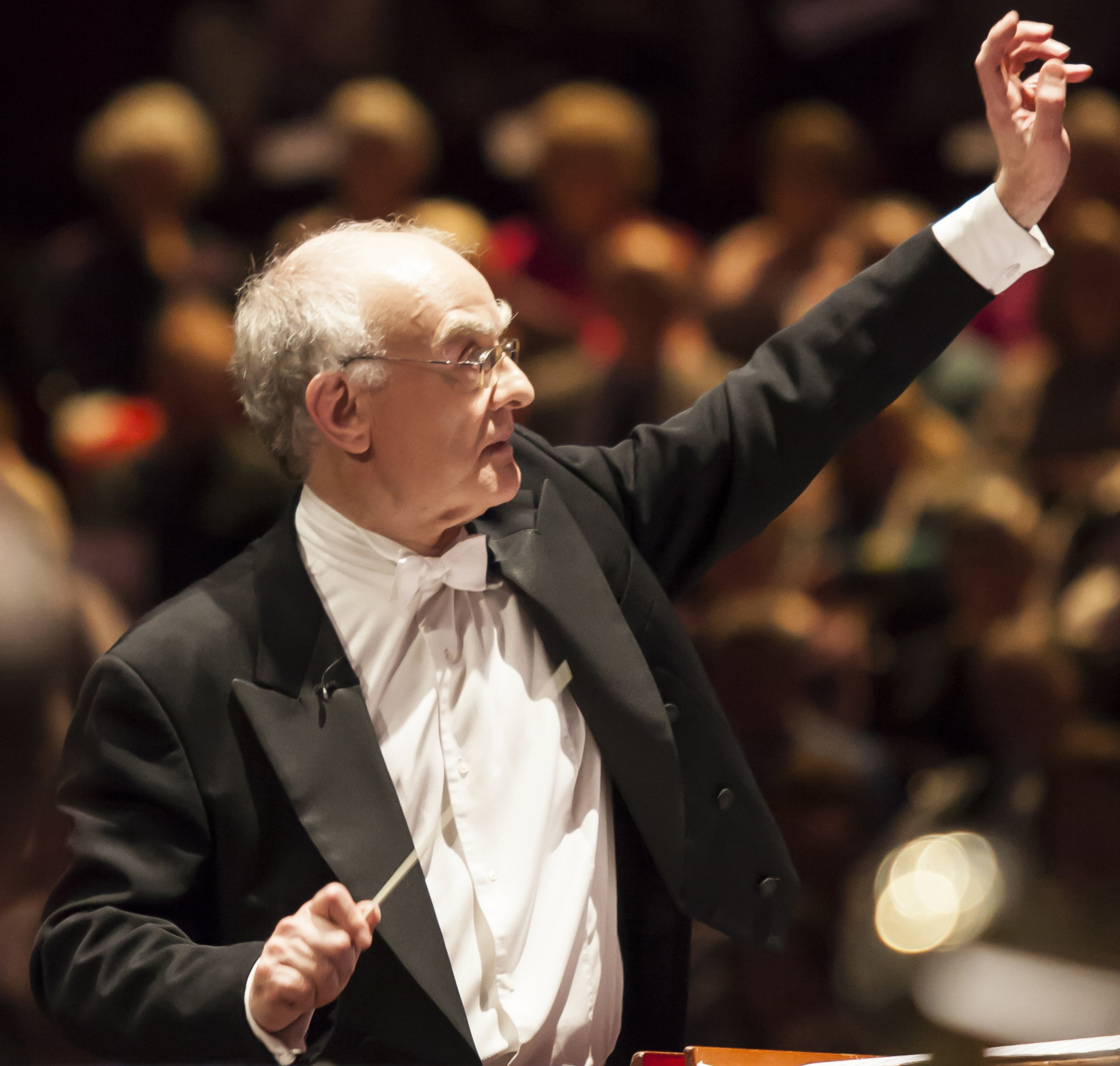 John Rutter (UK) – President
Born in London, he studied at Highgate School with John Tavener. He also studied music at Clare College, Cambridge University, where he was later appointed professor of organ first and then choral conducting from 1975 to 1979. In 1981 he founded the Cambridge Singers choir, which he continues to conduct today and with who has recorded a vast repertoire of sacred music (including his own compositions), specifically with his own record company, Collegium Records. He lives near Cambridge and is often called upon to conduct other leading professional and amateur choirs and orchestras around the world. Rutter's compositions are mainly aimed at choral music of the a cappella motet genre, but also of a more structurally complex nature with very extensive works such as the Gloria and the Requiem. In 2002 his version of Psalm 150, commissioned for the Queen's Golden Jubilee, was performed for Thanksgiving Mass at St Paul's Cathedral, London. Rutter also composed a work for young people called Bang! His compositions are published primarily by Oxford University Press but also by his music publishing house Collegium. Rutter's music clearly shows influences from the contemporary English and French choral tradition, as well as pop music and the American choral tradition. Although he has often composed and conducted religious music, Rutter told the US television program 60 Minutes in 2003 that he is not a particularly practicing person, but that he receives particular inspiration from the spirituality of sacred verses and prayers. The 60 Minutes episode, which aired a week before Christmas 2003, focused on Rutter's vast popularity with choral groups in the United States, Britain and elsewhere, and on his composition Mass of the Children. Children"), composed after the untimely death of his son Christopher, a young student.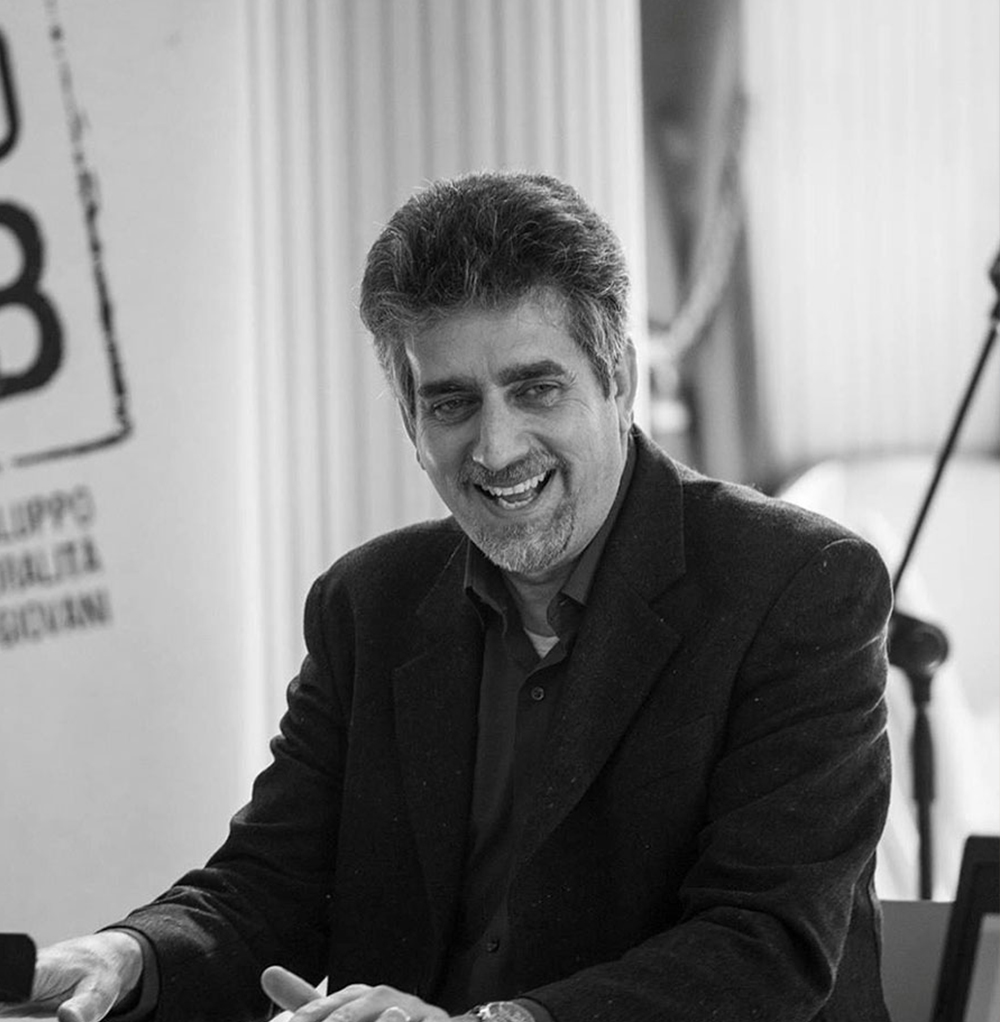 Tullio Visioli (Italy) – Member of the Jury
Tullio Visioli was born in Cremona (Italy). He is a composer, choral conductor, flutist and singer. He is a teacher of Musicology and Music education in Rome at the Lumsa University; he teaches Pedagogy of children vocality in Ravenna at the Masters of  Education in Artistic Vocology and in Clinical Vocology and, in Rome, for the Master in Pedagogy. He conducts the Children's Choir and teaches flute in Rome, at the Popular School of Music of Testaccio. In 2006 he created the integrated choir Voc'incòro for the ASL of Centocelle (Rome) and, since 2014, with a team of specialists, he has activated the Mani Bianche Roma Choir, inspired by the Venezuelan experiences (System Abreu, integration for the deaf). Active in writing new choral repertoires for children and teenagers, he has published compositions for children and youth choir and for flute, condensing his pedagogical vision in the books: VariAzioni, elementi per la didattica musicale (Anicia 2004) and Il Baule dei suoni (Multidea 2011). Speaker at conferences and study days on musical pedagogy, choral music, musical composition and phoniatrics, since 2018 he is one of the founders and promoters of the Association Il Jazz va a scuola. He is currently writing a book dedicated to children's voices and choral singing.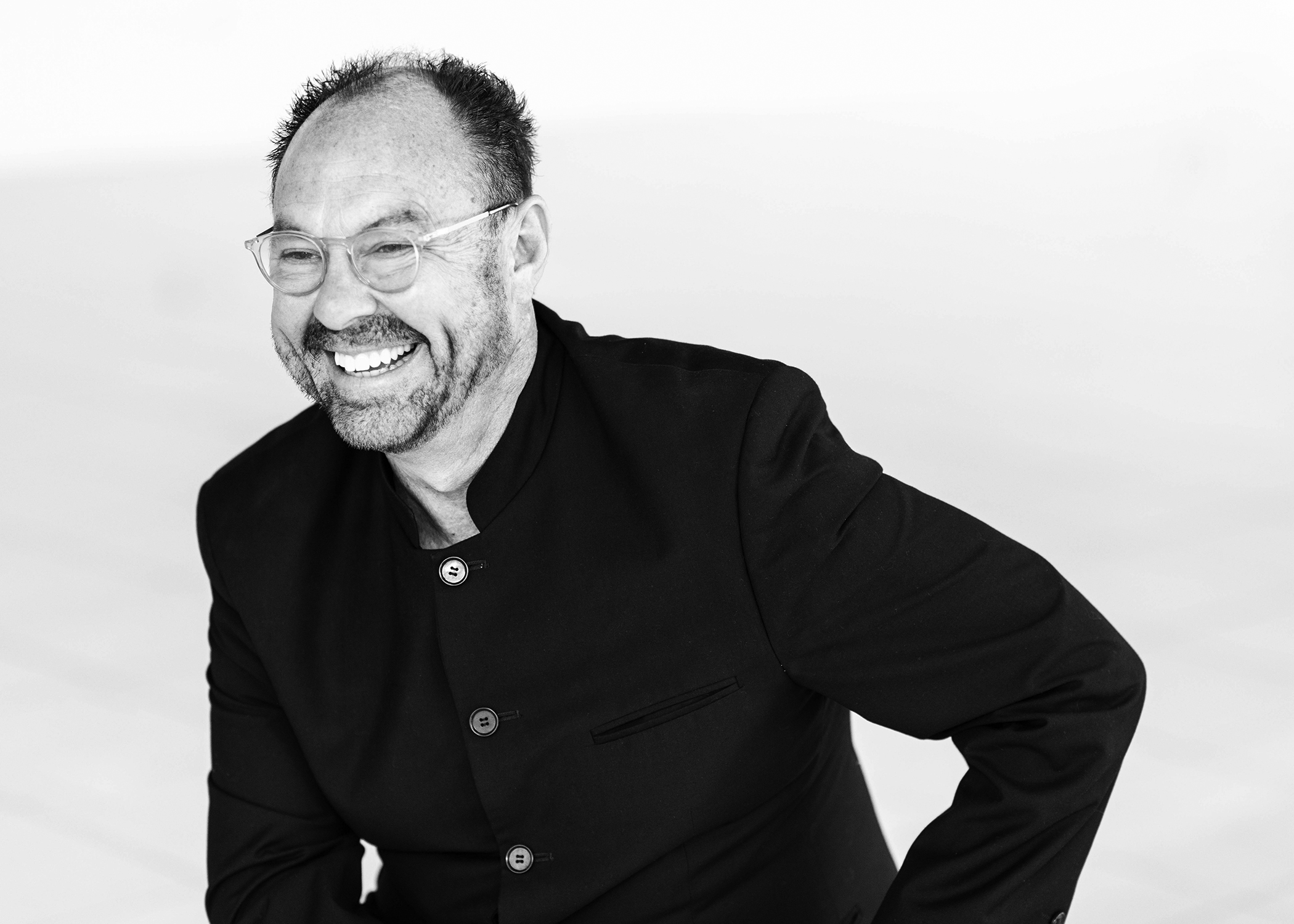 Tim Sharp (USA) – Member of the Jury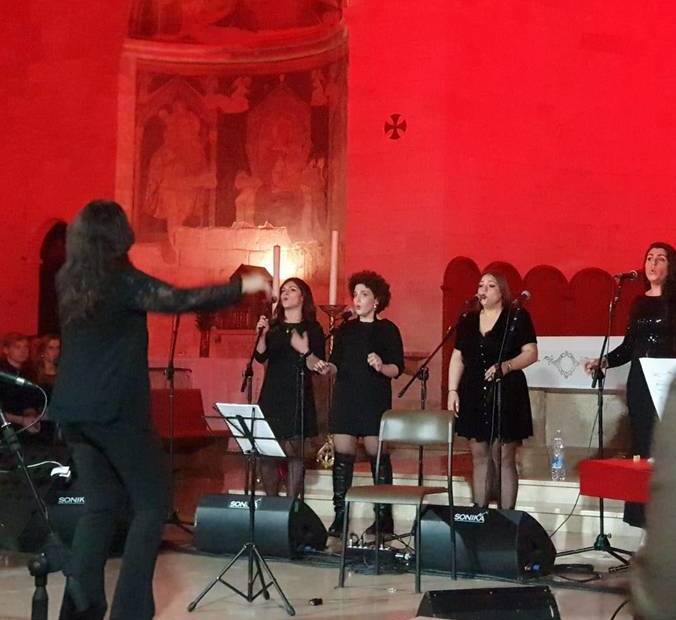 Daniela Nasti, (Italy) – Member of the Jury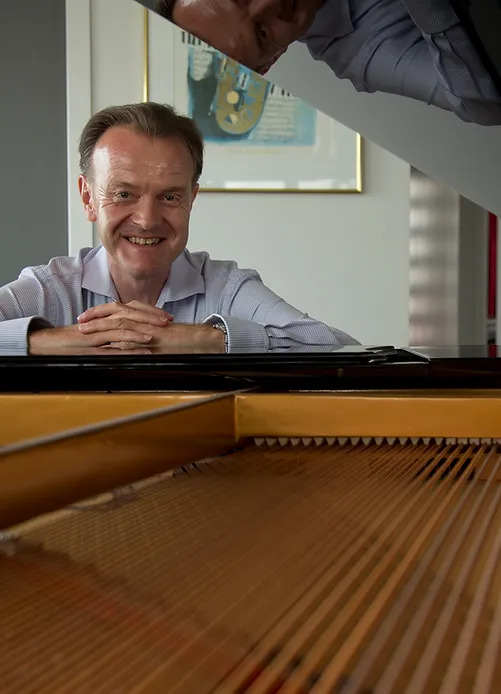 Chris Artley (New Zeland) – Member of the Jury
Share This Story, Choose Your Platform!