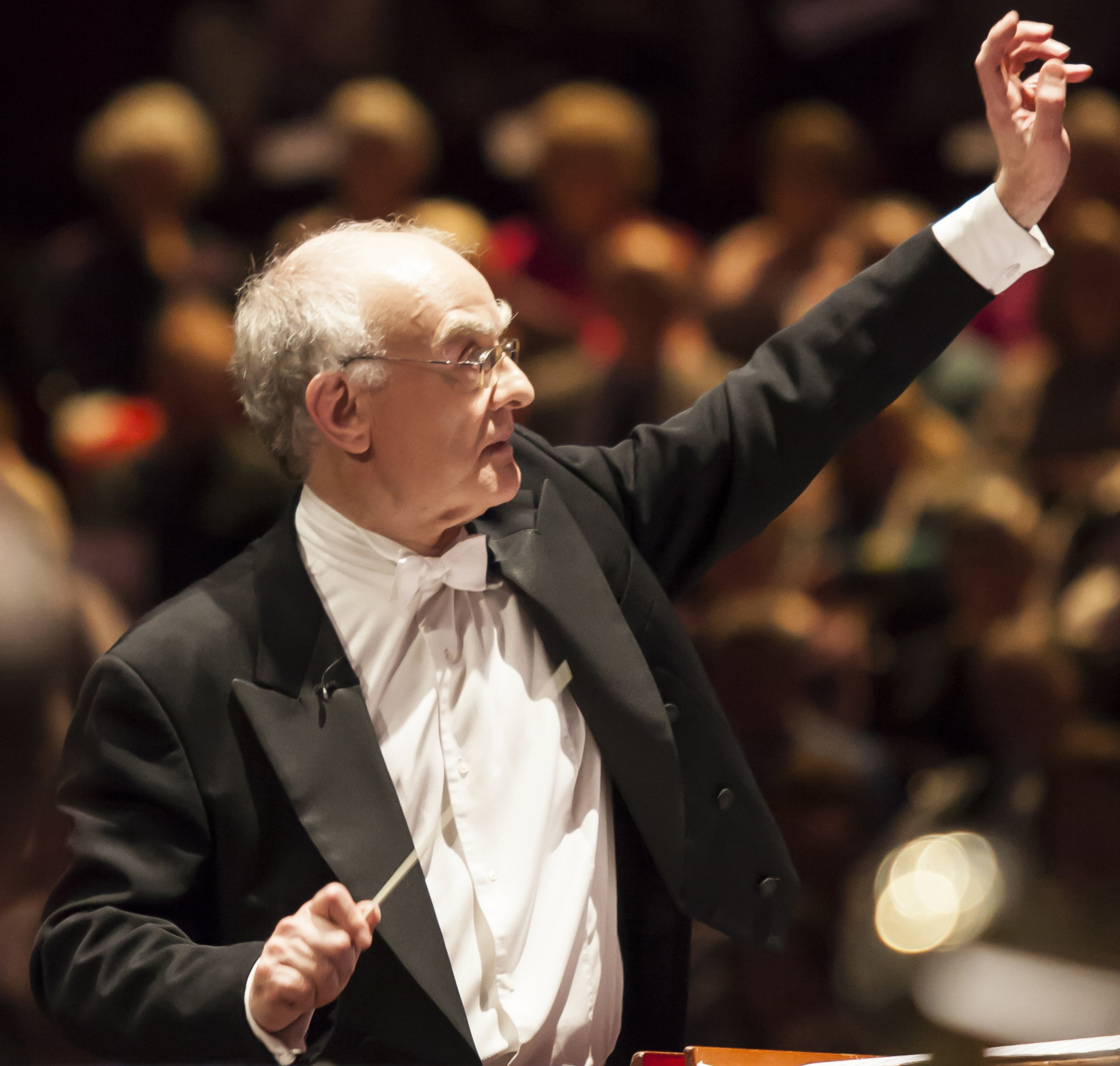 John Rutter (UK) – President
Born in London, he studied at Highgate School with John Tavener. He also studied music at Clare College, Cambridge University, where he was later appointed professor of organ first and then choral conducting from 1975 to 1979. In 1981 he founded the Cambridge Singers choir, which he continues to conduct today and with who has recorded a vast repertoire of sacred music (including his own compositions), specifically with his own record company, Collegium Records. He lives near Cambridge and is often called upon to conduct other leading professional and amateur choirs and orchestras around the world. Rutter's compositions are mainly aimed at choral music of the a cappella motet genre, but also of a more structurally complex nature with very extensive works such as the Gloria and the Requiem. In 2002 his version of Psalm 150, commissioned for the Queen's Golden Jubilee, was performed for Thanksgiving Mass at St Paul's Cathedral, London. Rutter also composed a work for young people called Bang! His compositions are published primarily by Oxford University Press but also by his music publishing house Collegium. Rutter's music clearly shows influences from the contemporary English and French choral tradition, as well as pop music and the American choral tradition. Although he has often composed and conducted religious music, Rutter told the US television program 60 Minutes in 2003 that he is not a particularly practicing person, but that he receives particular inspiration from the spirituality of sacred verses and prayers. The 60 Minutes episode, which aired a week before Christmas 2003, focused on Rutter's vast popularity with choral groups in the United States, Britain and elsewhere, and on his composition Mass of the Children. Children"), composed after the untimely death of his son Christopher, a young student.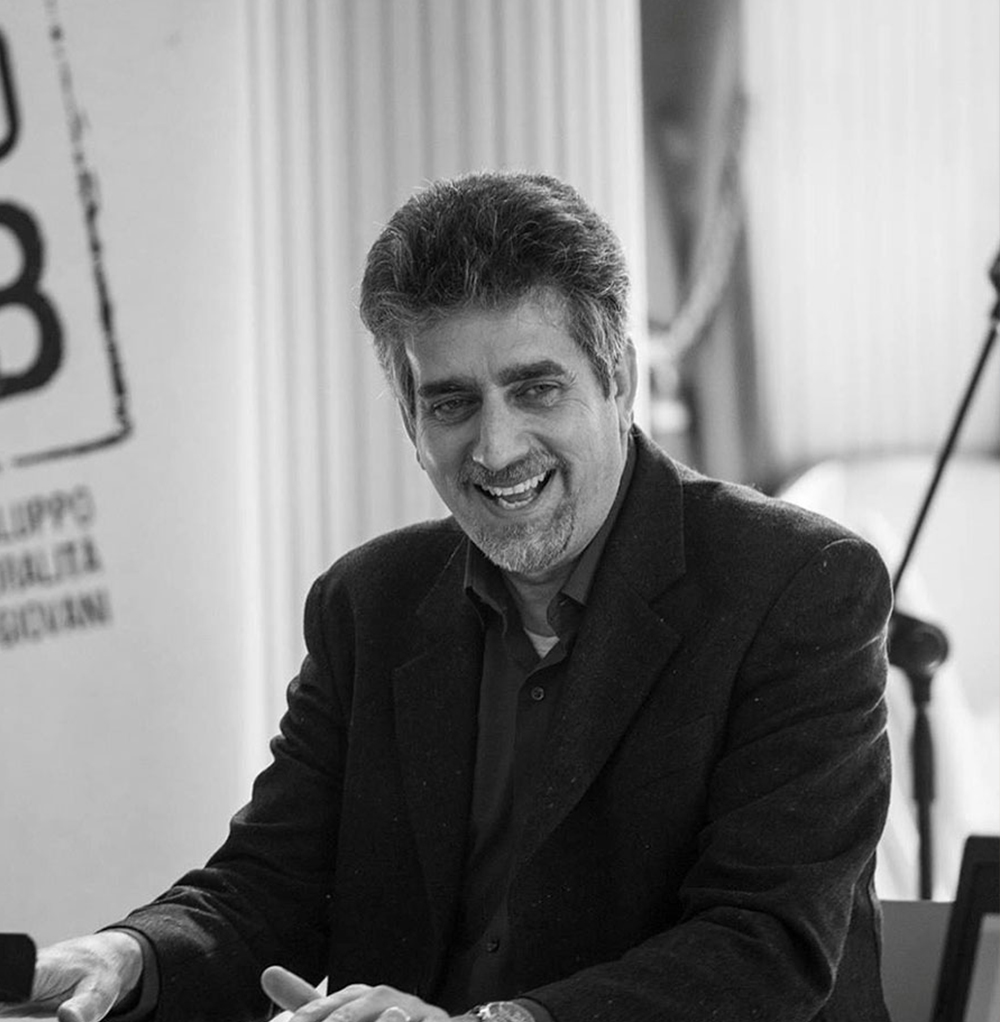 Tullio Visioli (Italy) – Member of the Jury
Tullio Visioli was born in Cremona (Italy). He is a composer, choral conductor, flutist and singer. He is a teacher of Musicology and Music education in Rome at the Lumsa University; he teaches Pedagogy of children vocality in Ravenna at the Masters of Education in Artistic Vocology and in Clinical Vocology and, in Rome, for the Master in Pedagogy. He conducts the Children's Choir and teaches flute in Rome, at the Popular School of Music of Testaccio. In 2006 he created the integrated choir Voc'incòro for the ASL of Centocelle (Rome) and, since 2014, with a team of specialists, he has activated the Mani Bianche Roma Choir, inspired by the Venezuelan experiences (System Abreu, integration for the deaf). Active in writing new choral repertoires for children and teenagers, he has published compositions for children and youth choir and for flute, condensing his pedagogical vision in the books: VariAzioni, elementi per la didattica musicale (Anicia 2004) and Il Baule dei suoni (Multidea 2011). Speaker at conferences and study days on musical pedagogy, choral music, musical composition and phoniatrics, since 2018 he is one of the founders and promoters of the Association Il Jazz va a scuola. He is currently writing a book dedicated to children's voices and choral singing.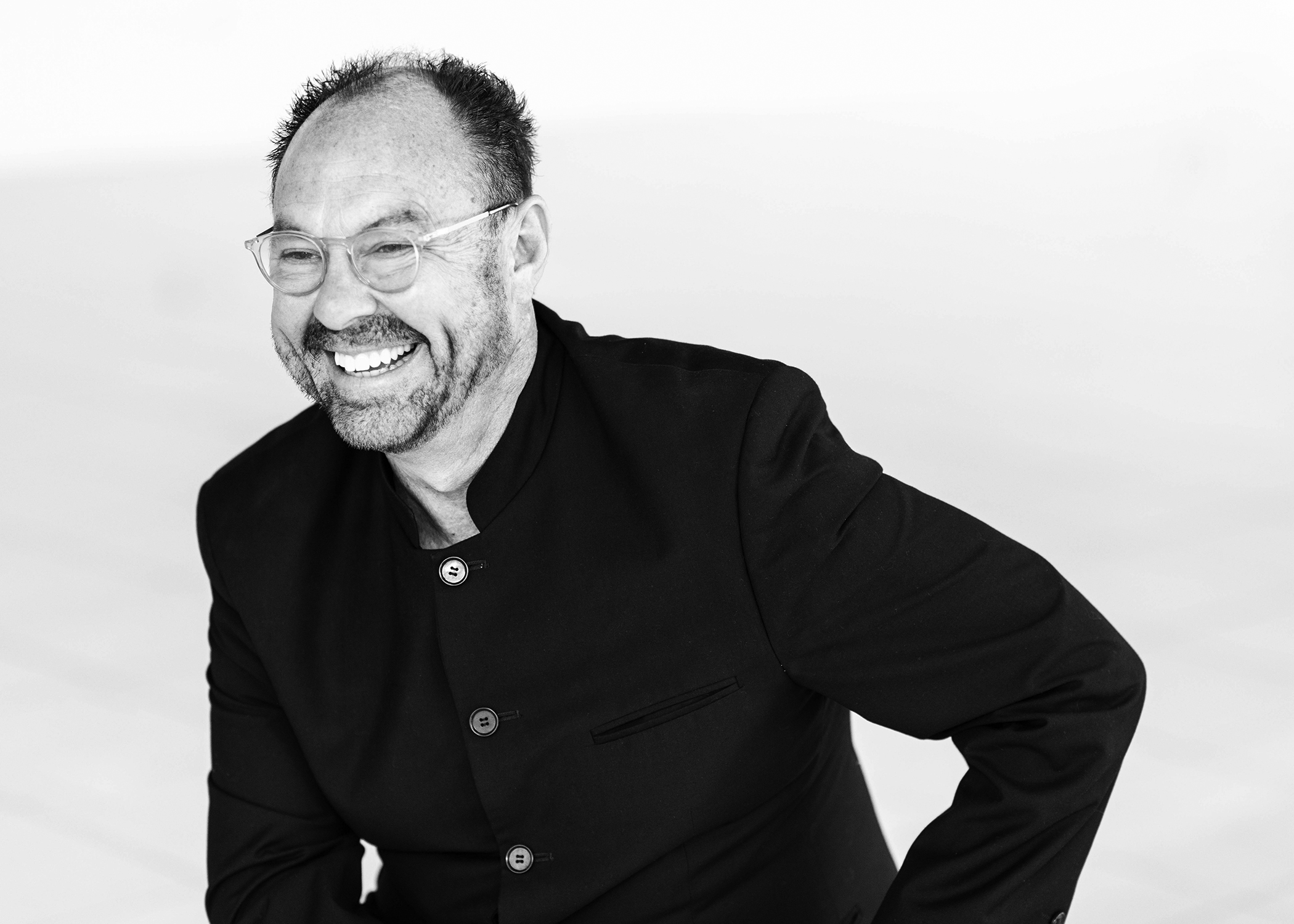 Tim Sharp (USA) – Member of the Jury
Conductor/composer Tim Sharp recently completed thirteen years as Executive Director of the American Choral Directors Association, the world's largest professional choral organization. Tim led ACDA to innovations that changed the course of this professional association for the 21st century. While in Oklahoma, Tim was Artistic Director and Conductor of the Tulsa Chorale, a 100-voice civic chorus performing the major choral repertoire of the choral/orchestral canon. Dr. Sharp remains on the Executive Board of the International Federation for Choral Music and the World Choral Council, representing choral music in North America. These associations have taken him to six continents and to China over twenty-five times, performing and lecturing. To date Tim has authored 17 books, the most recent being Sacred Choral Music Repertoire: Insights for Conductors. Tim's writing centers around choral conducting pedagogy, but he has also written in the area of Tennessee music history with his three-part Arcadia Publications series Nashville Music Before Country; Memphis Music Before the Blues; and most recently, Knoxville Music Before Bluegrass. He has published over 100 choral compositions and arrangements, including his High Lonesome (Bluegrass) Mass for choir and bluegrass band, and Angel Band for choir and chamber orchestra. In addition to specializing in Early American/Late Classical era choral music, Tim is a five-string banjo player and Deering Banjo Artist, composing and arranging music that incorporates this African American original instrument. Dr. Sharp has conducted and performed the major choral/orchestral works of JS Bach, Handel, Vivaldi, Haydn, CPE Bach, Mozart, Beethoven, Schubert, Mendelssohn, Brahms, Rheinberger, Bruckner, Saint-Saens, Faure, Ravel, Britten, Vaughan Williams, Holst, Finzi, Barber, Thompson, and contemporary choral composers Christopher Theofanidis, John Tavener, Eric Whitacre, Morten Lauridsen, Karl Jenkins, Bob Chilcott, John Williams, Arvo Part, and John Rutter, who he works with on a regular basis at New York's Carnegie Hall. Further, he has championed and performed the contemporary choral music of Rosephanye Powell, Stacey Gibbs, Andrea Ramsey, Byron V. Smith, Joan Szymko, Jocelyn Hagen, Patti Drennan, and Chen Yi. A graduate of Bluefield University and Belmont University, Tim has received the outstanding alumni award from both schools. His graduate and doctoral work was completed in 1981 at The School of Church Music, Louisville, Kentucky, and has further studied at the Aspen Music School (conducting), Harvard University (musicology), and the University of Cambridge (UK) where he is a Life Fellow of Clare Hall. Before leading the American Choral Directors Association, Tim was Dean of Fine Arts and Director of Choral Activities at Rhodes College (Memphis), and prior to Rhodes was Director of Choral Activities at Belmont University. He has taught at the University of Oklahoma, Taylor University, and The King's College. He received Memphis Theater's Ostrander Award for his conducting of Puccini's Gianni Schicchi. He contributed the choral work for A Glen Campbell Christmas which won a Dove Award for Best Country Album and was nominated for a Grammy for Best Southern, Country or Bluegrass Gospel Album. The recording Come Away to the Skies with his professional ensemble Kentucky Harmony was nominated for a Grammy Award in 2020 in the category of Gospel Roots. Since returning to Nashville in 2020, Tim has been guest conductor of the Nashville Concert Chorale, is Artistic Director/Conductor of the Gateway Chorale, and is Music Director at Immanuel Baptist Church. He recently formed and prepared the supporting choir for the Eagles' "Hotel California" tour. He created and directs the Center for Community Arts Innovation at Trevecca University where he assists community arts organizations rethink and restart because of the recent pandemic and teaches conducting. Tim serves on the Executive Board of Choristers Guild (Dallas), and in January 2022 was named Principal Conductor and Executive Director of MidAmerica Productions, the largest producer of choral concerts at Carnegie Hall, New York City. With the exception of rehearsals and concerts, Tim works from his farm in Hickory Point (Montgomery County, TN), where he, his wife Jane, and their daughter Emma Jane take care of a small herd of cattle, goats, alpacas, chickens, two cats, a donkey, and their most recent addition "Darby", a four-month-old Labrador Retriever.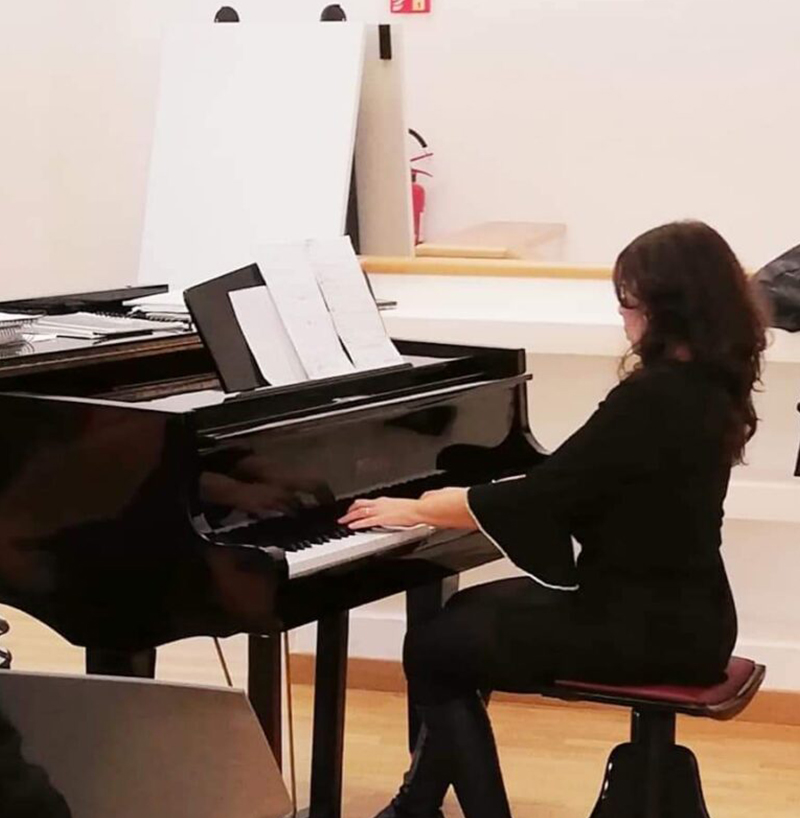 Daniela Nasti (Italy) – Member of the Jury
Daniela Nasti, born in Martina Franca, holds diplomas in Composition, Piano, Music Education and Band Instrumentation. She teaches rhythmic theory and musical perception at the Conservatory of Monopoli. She has directed the children's choir of the Conservatory of Monopoli (Rota Children's choir), the Harmonietta choir of Bari, the choir of the Collegiate Church of San Martino in Martina Franca, the pop jazz women's choir of the Rota Conservatory of Monopoli as part of the RAI Ragazzi Project, Rai YOYO, and founded the Modern Vocal Ensemble, an a cappella pop jazz choir, which she directs and for which she writes most of the arrangements. She studied with Luis De Pablo, Ivan Fedele, Giacomo Manzoni, Solbiati, Corghi. She composes and works in the field of music didactics; in particular, her recent research focuses on the didactics of improvisation and auditory education. Her musical production includes instrumental music of various genres, sacred and secular vocal music, music for theatre and she is very active in the field of choral repertoires for children and a cappella vocal arrangements. She has written the music for the following plays: Mariana Pineda by F.G.Lorca, Romeo and Juliet by Shakespeare, Pensaci Giacomino by Pirandello, O' tuono è Marzo by E. Scarpetta, Gli innamorati by Goldoni, La locandiera by Goldoni, Le Nozze by E. Caliandro, De Filippo's Natale in casa Cupiello (all directed by Pasquale Nessa), Harvey's Paesaggio con Marina (directed by C.Di Ciaula), M. Chiarelli's Mozart fa i provini. He has carried out several collaborations, including one with the Italo-Argentine writer Gabriella Bianco, with whom he produced two works performed in different parts of the world: "Mozart y Magdalena, Un amor" and "La Rosa di Monteverdi". She worked for several years as pianist-composer for the shadow theatre company 'L'Orto delle Arti' of Irina Hale and Paolo Del Gaudio, with whom she produced several shows dedicated to childhood. She has published articles in the magazine 'Scuola e didattica', didactic works (Edizioni La Scuola, Schena), non-fiction works and several compositions for children's choir (A Coeur Joie, Feniarco, Agenda, Progetti Sonori, Schena, Carrara, Arcopu, Digressione Music, Sorriso), some of which have won prizes in national competitions. Winner of the Feniarco call for entries for the Giro Giro Canto 4 5 6 7 publishing project with several compositions for children's choir and piano. Selected with 2 pieces in the call for new compositions for children's choirs, organised by ARCOPU, "La bellezza salverà il mondo"- 2022. Selected by ARCOPU among the composers of the recording project "TEMPI SOSPESI" with the piece "E la gente rimase a casa" (Text by Kitty O' Meara) for virtual children's choir, piano, cello (piece commissioned by Teatro Franco Parenti, Milan, produced by Op.64/Solo Canto, Milan). He has recently collaborated with Solo Canto /Op.64, Compagnia di Opera Contemporanea, Milan, for which he has realised several projects, including the video clip Dieci piccoli indiani (improvisational performance on a reading by Federica Santambrogio), Samarcanda (arrangement for children's choir, violin, cello, double bass and beatboxer), and, as part of the Opera Lab project, he wrote, together with Monica Nasti, on a libretto by the writer Daniela Morelli, the opera 'Due sorelle in treno e un Diabolik in tasca' for two actresses, vocal quartet, children's choir and orchestra, staged at the Teatro Carcano in Milan. His most recent works dedicated to childhood, in a pop-jazz style, written in four hands with Monica Nasti, include the musical fairy tale "Il principe frogocchio nel regno di latta" for soloists, children's choir, two actors and orchestra, produced by Fasano Musica, staged under his direction at the Teatro Kennedy in Fasano. She has made recordings as a harpsichord continuist in the CD "O Golpe Suave" (Dad Records), as organist in the recording project "Dies Ecclesie" (Ed. Euromeeting italiana srl), as composer in the CDs "Terre di Negroamaro" and "Note di luna calante", and as arranger for jazz a cappella choir in the music videos of the Modern Vocal Ensemble, a pop jazz choir of the Nino Rota Conservatory. Among the latest projects, realised for the Nino Rota Conservatory in Monopoli, is the socio-solidarity project 'La Luna di Kiev' dedicated to children victims of social injustice. This includes the two musical video clips: "La luna dei bambini" (text M. Chiarelli- C. Orlando), a contemporary Madrigal for actress, children's choir (AURORA -Director Luca Buzzavi), two cellos, piano, illustrations (Irina Hale) and extras "Nana de Sevilla", for mezzo-soprano and cello quintet (Directed by M. Chiarelli).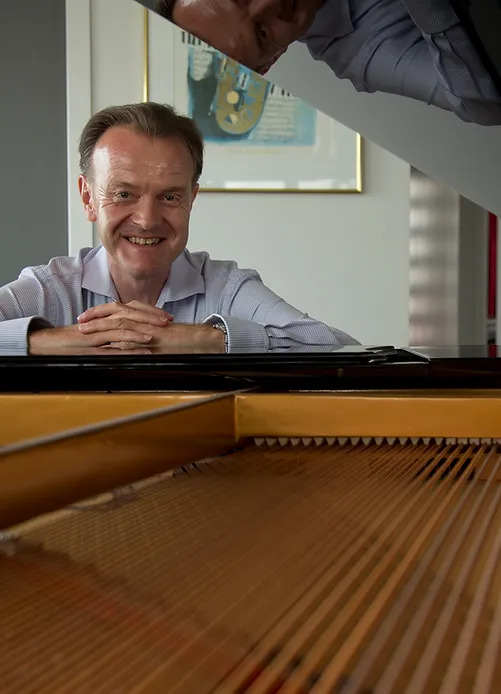 Chris Artley (New Zealand) – Member of the Jury
Chris Artley is a multi-award-winning composer, with competition successes in Canada, USA, Japan, Czech Republic, Germany, England, Spain, Italy and New Zealand. His works have been performed worldwide by ensembles including: The Copenhagen Royal Chapel Choir, The Royal Liverpool Philharmonic Choir and Orchestra, The Auckland Philharmonia Orchestra, The Auckland Symphony Orchestra,The Amadeus Choir of Toronto, The Lutheran Youth Choir of North America, The Metropolitan Chorus of Tokyo, The National University of Singapore Choir, Age of Discovery, Auckland, The Graduate Choir NZ, Voices New Zealand, New Zealand Youth Choir and New Zealand Secondary Students Choir. Chris' music is published by Helbling Verlag in Austria, Royal School of Church Music in England and Pana Musica in Japan. He is also a Fully Registered Composer with SOUNZ. Originally from England, Chris studied Music at University of Bristol (1981-84) with composer Derek Bourgeois. He has spent thirty years teaching music in schools in the United Kingdom and New Zealand, where he is now resident and teaches at King's College, Auckland. In 2010, Chris took a year out of teaching and studied Music at University of Auckland, taking papers in composition, jazz piano and jazz arranging with John Elmsly, Kevin Field and Roger Manins respectively. This 'year out', rekindled Chris' interest in composition. Indeed, all of his publications and competition successes date from 2010 onwards. Since 2009, Chris has been a singer and accompanist in one of New Zealand's premier choirs, The Graduate Choir NZ, directed by Terence Maskell. The Graduate Choir NZ has commissioned and premiered several of his compositions including Ave Maria and The Ashwell Carol. In December they gave the world premiere performance of his award-winning work, Qui Creavit Caelum, at Holy Trinity Cathedral, Parnell. Chris has collaborated with conductors Brian Kay, former member of the King's Singers, and Ebbe Munk, Director of The Royal Chapel Choir of Denmark, who have both conducted his work at the annual Teapot Valley Summer Music Schools in Nelson. He was delighted to be Composer in Residence for New Zealand Choral Federation's triennial conference, Sing Aotearoa, in October 2016. This included a performance of a newly commissioned work, 'Language of Stones', text: Robina Adamson, for S.A.T.B. unaccompanied choir, which was premiered by the large festival choir, conducted by Ben Parry, Director of the National Youth Choir of Great Britain. In 2022, he was Composer in Residence for AERCO, the Associazione Emiliano-Romagnola Cori.